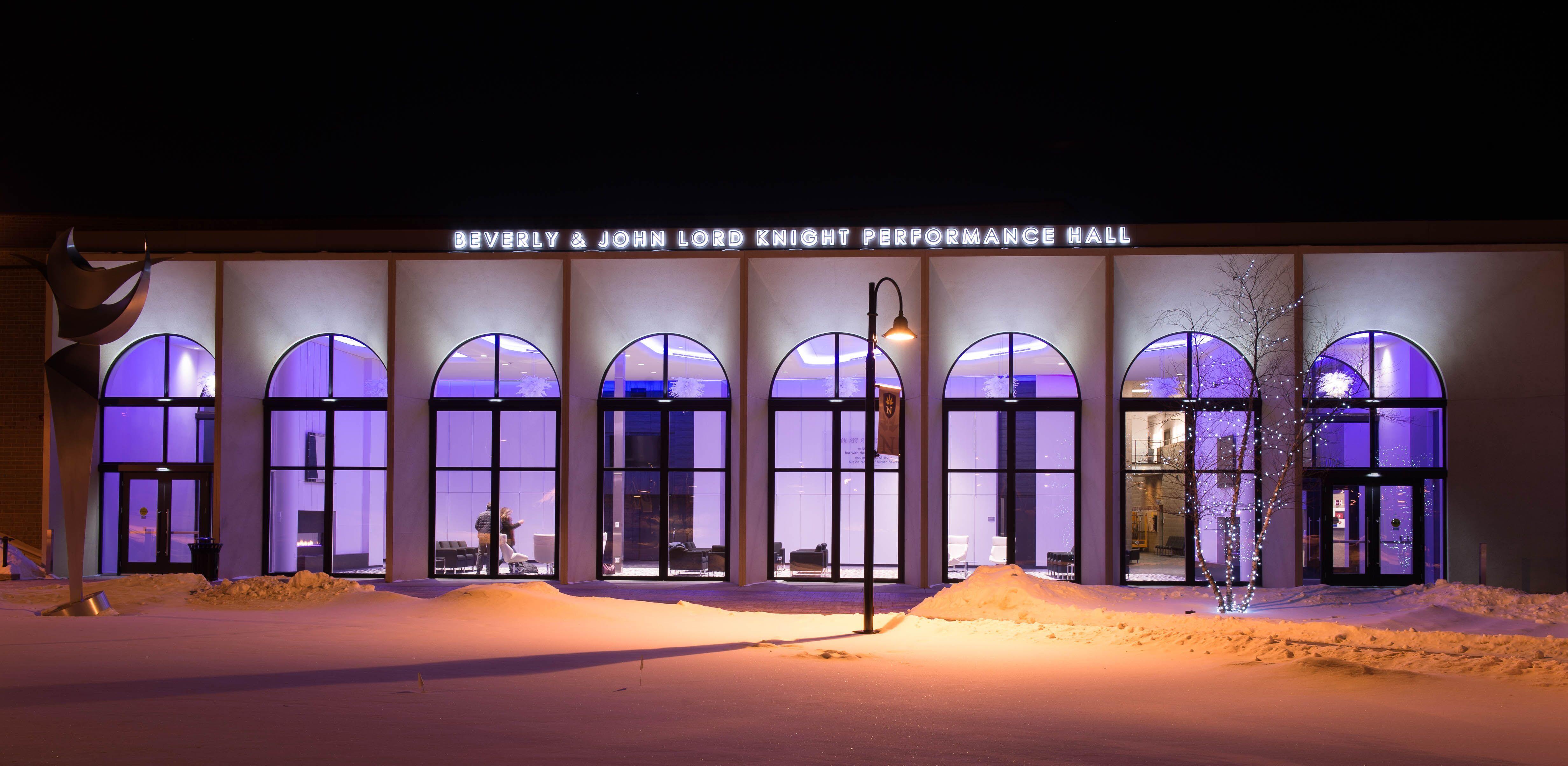 Beverly and John Lord Knight Performance Hall
Enjoy an exceptional concert or theatre experience at Northwestern's newly renovated performance hall in the Totino Fine Arts Center. The space previously known as Maranatha Hall has been renamed to the Beverly & John Lord Knight Performance Hall, due to the Lord Knight's generous donations to the renovations. The renovations include a fresh lobby with two fireplaces and six 13-foot-high doors that provide an excellent view of the campus green. 
Event Seating
Reserved seating is provided for most Knight Performance Hall events unless otherwise noted. Please be aware that Knight Performance Hall has only even-numbered seats in Sections III & VI and only odd-numbered seats in Sections I and V. View Knight Performance Hall Seating Chart.

Seating begins approximately 30 minutes prior to event time (please check event information for the actual time doors open). As a courtesy to the audience and performers, latecomers will be seated during appropriate breaks in the performance.