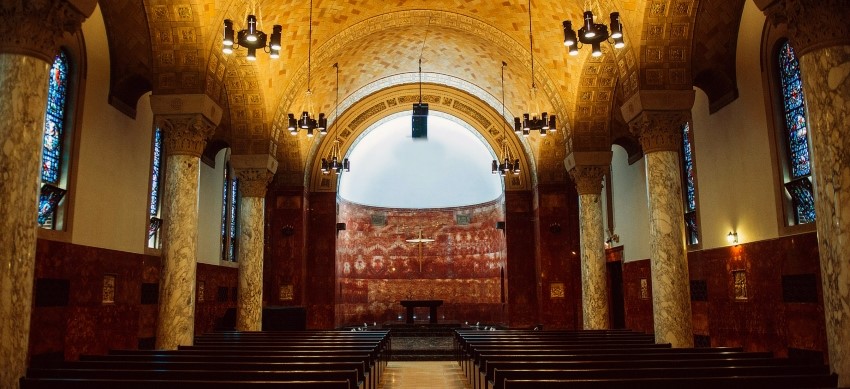 Nazareth Chapel
Nazareth Chapel is located in Nazareth Hall. Built in 1921, the superior acoustics, marble, and stained glass windows of this historic chapel make it an ideal setting for music recitals.



Event Seating


General admission seating is provided for most Nazareth Chapel events, unless otherwise noted. 
Seating begins approximately 30 minutes prior to event time (please check event information for the actual time doors open). As a courtesy to the audience and performers, latecomers will be seated during appropriate breaks in the performance.