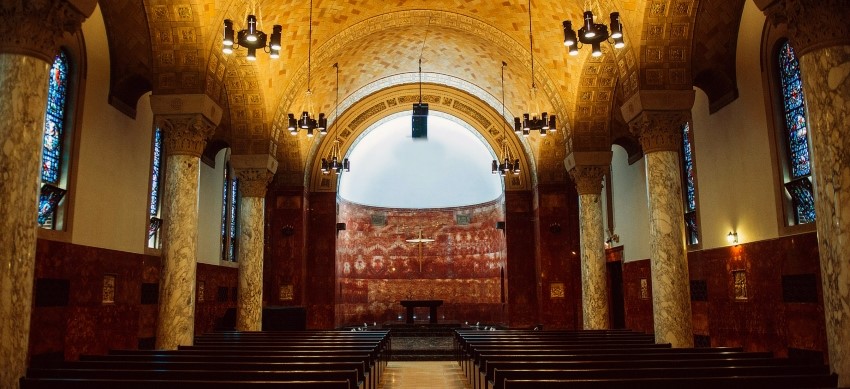 NAZARETH CHAPEL
Nazareth Chapel is located in Nazareth Hall. Built in 1921, the superior acoustics, marble, and stained glass windows of this historic chapel make it an ideal setting for music recitals.
PARKING & ACCESSIBILITY
Parking is available along the Ridge Parking (Lot I). Lots C, D, and E are also open to guests. 
This venue is accessible to wheelchairs. Handicapped parking zones are indicated by signs in each of the lots.
EVENT SEATING
General admission seating is provided for most Nazareth Chapel events, unless otherwise noted.