EARLY ENTRY General Admission Wristbands*
Guests who purchase the new Early Entry option will be able to get into the festival
1 hour before gates open. There will be a designated Early Entry gate.
On Friday, June 14 - gate opens at 3:00pm instead of 4:00pm
On Saturday, June 15 - gate opens at 8:00am instead of 9:00am
Early Entry does not give the ability to save spaces for others who do not purchase Early Entry bands.
*Limited Number of Early Entry Wristbands Available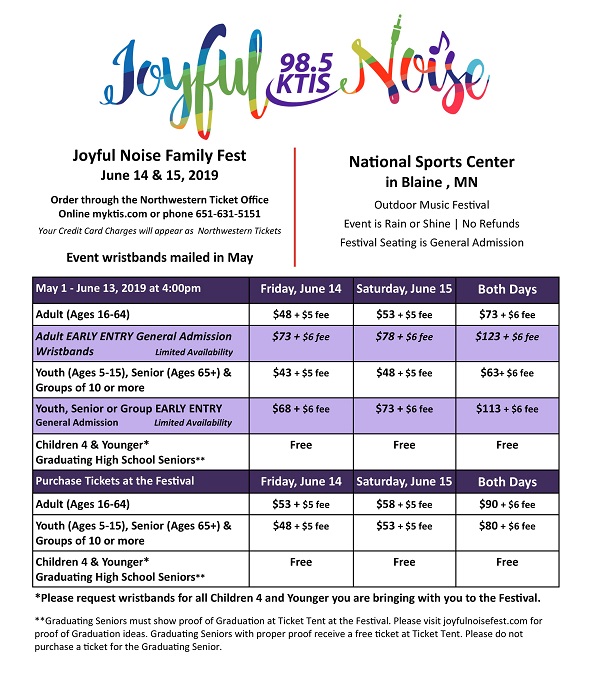 For more information on
        Joyful Noise 2019
    visit joyfulnoisefest.com.
  Order tickets online or purchase
        by phone 651-631-5151.
     Northwestern Tickets is open
    Monday - Friday 11am to 4pm.
  Or email ticketoffice@unwsp.edu
  
2019 Joyful Noise Sponsor