Joyful Noise | June 12 & 13, 2020
National Sports Center in Blaine, MN
Outdoor Musical Festival | Event is Rain or Shine | No Refunds
Festival Seating is General Admission

Current Pricing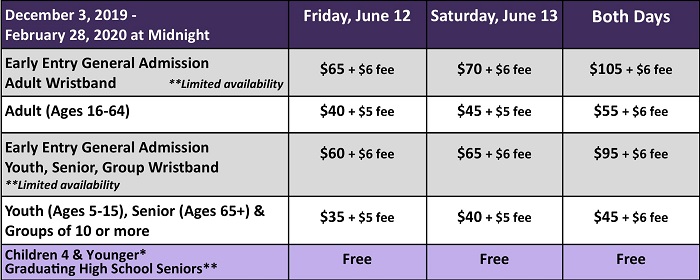 *Please request wristbands for all Children 4 years and younger you are bringing with you to the Festival.
**Graduating Seniors must show proof of Graduation at Ticket Tent at the Festival. Please visit joyfulnoisefest.com for proof of Graduation ideas. Graduating Seniors with proper proof receive a free ticket at the Ticket Tent. Please do not purchase a ticket for the Graduating Senior.
EARLY ENTRY General Admission Wristbands*
Guests who purchase the new Early Entry option will be able to get into the festival
1 hour before gates open. There will be a designated Early Entry gate.
On Friday, June 12 - gate opens at 3:00pm instead of 4:00pm
On Saturday, June 13 - gate opens at 8:00am instead of 9:00am
Early Entry does not give the ability to save spaces for others who do not purchase Early Entry bands.
*Limited Number of Early Entry Wristbands Available
Ticket Pricing February 29, 2020 - Event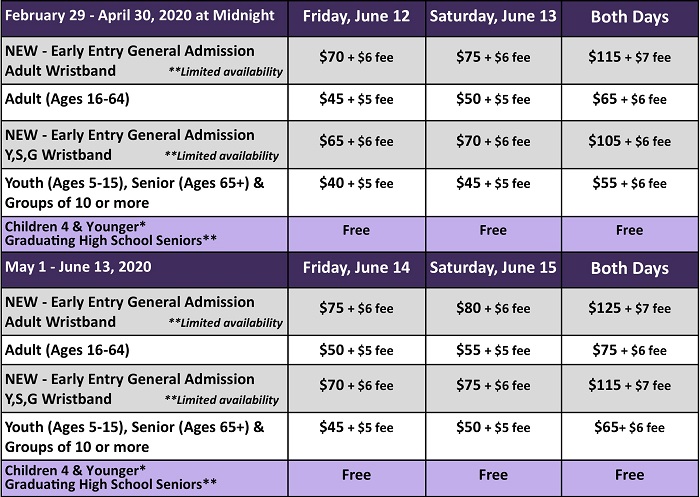 For more information on
        Joyful Noise 2020
    visit joyfulnoisefest.com.

   2020 Joyful Noise Sponsor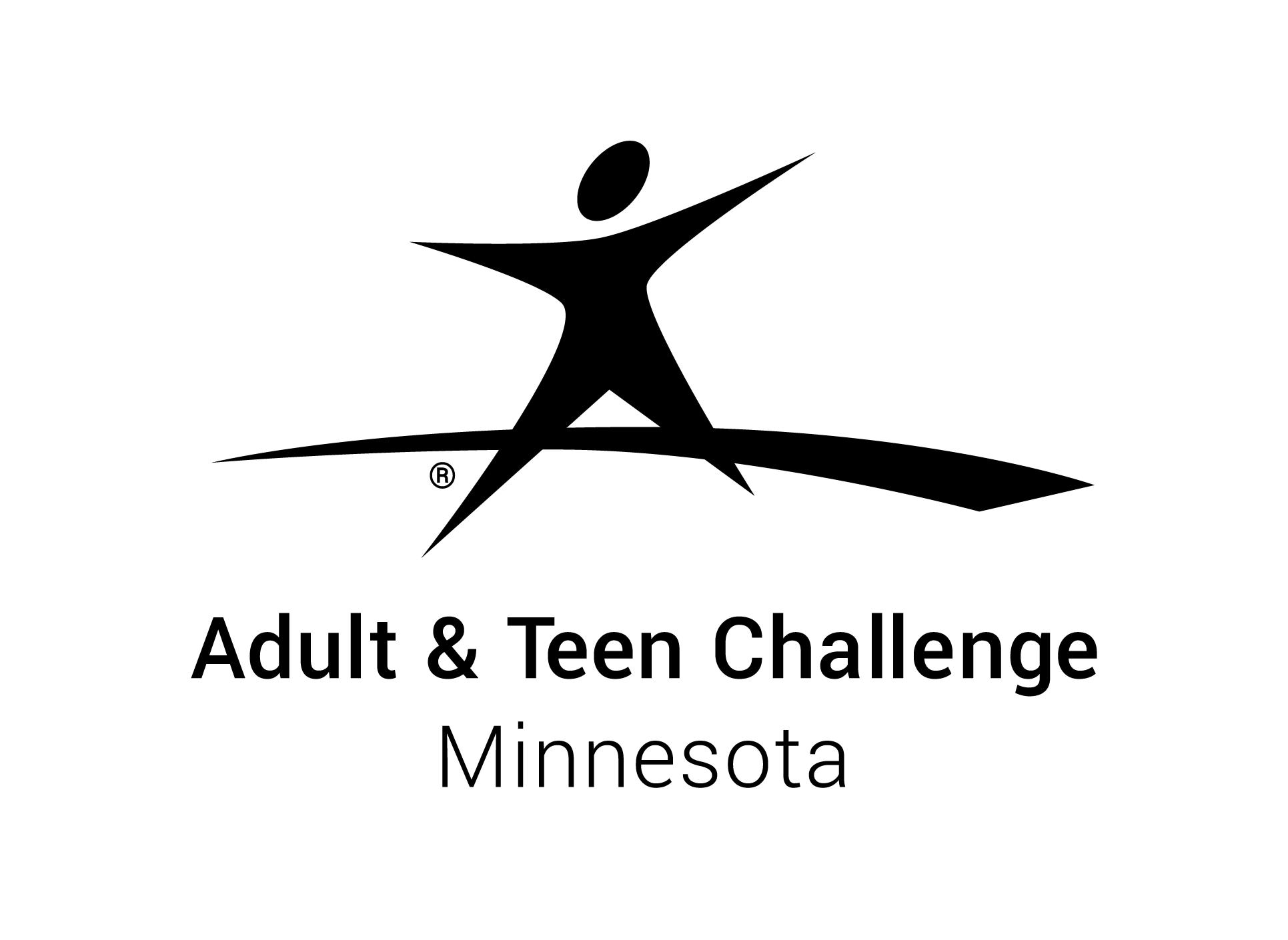 CONTACT THE TICKET OFFICE
Order tickets online or purchase by phone 651-631-5151 or email ticketoffice@unwsp.edu.
Northwestern Tickets is open Monday - Friday 11am to 4pm.
 
Your Credit Card Charges will appear as Northwestern Tickets.
Event Wristbands will be mailed in May.